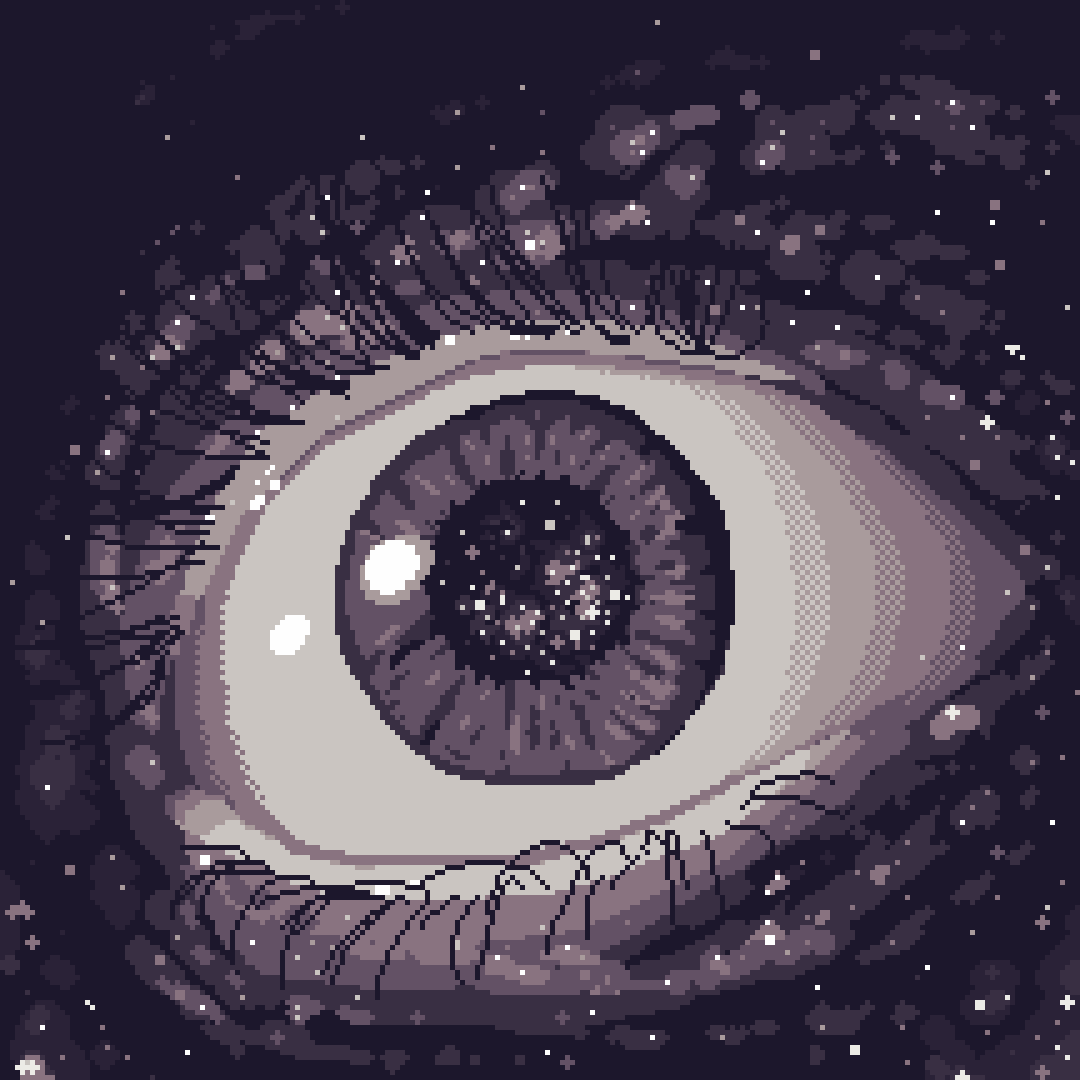 I got back into the pixel dailies a couple of days this week. I've never used them as an actual daily practice, but when I see a theme I like I jump in. This day, the theme was "Eye", and I really like eyes.
Unfortunately I was pushed for time that day so the result is a bit rough - however, I think it gets the idea across, which is "eyes which are full of stars and made of stars and also stars were there".
I started this one out with my drawing tablet, which I don't usually use for pixel art and amn't very good with. I'm trying to get away from using so many rigid straight lines, and treat pixel art more like regular painting. I had to switch to the mouse towards the end for the finer details, but it's a start.
Timelapse